Programs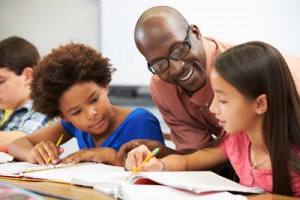 The Reconstructing Youth Foundation's (RYF) Programs are national models created in 2001 to support positive youth development and implement anti-poverty initiatives. Too often children raised in poverty struggle academically, with lack of nutrition, and endure internal challenges, namely not believing there are possible opportunities for advancement, not having exposure to the skills needed to attain their goals, and not possessing the self-esteem or self-assurance that goals can be obtained. At the same time, these children suffer from the effects of external challenges such as poverty, unemployment, crime, lack of supervision, early exposure to alcohol and drugs, and negative peer pressure.
School Year & Summer Programs
RYF currently conducts a FREE Innovative Educational Learning After School Program, "RYF-ASP" for all of Randolph County Georgia Public Schools, a FREE Homework Assistance Program, "RYF-HANP", for all of Clay County Georgia Public Schools, free summer feeding site locations in Calhoun, Clay and Randolph Counties, a FREE Summer Program for all children "Project Thelma" in Fort Gaines, Georgia and a FREE Summer Camp for all children, "RYF-SC", in Shellman, Georgia. RYF's summer, after school, and assistance programs are free comprehensive programs designed to provide nutritional meals, snacks, physical fitness, life tools, fun activities, enrichment activities and innovative educational lessons that support learning to meet the needs of children throughout Southwest Georgia. All locations introduce students to teaching and learning strategies that supports core curriculum and social development standards. They also place emphasis on the importance of healthy eating and living.
The overall goal of the Reconstructing Youth Foundation's Programs are to obtain an innovative program where learning is fun; a program where children feel safe and are encouraged to develop academically on various levels, adapt a healthy lifestyle, have mental agility, all while allowing creativity in a fun neighborhood environment. Families across the country are beginning to recognize the tremendous benefits a quality educational nutritious program can provide. Not only does it provide the children with a healthy meal but it also offers an array of activities not always available during the traditional school day, these programs give students the opportunity for growth and learning, which they might not be able to get elsewhere.
To view a glimpse of one of our programs click the following link: http://wrbl.com/2016/11/07/harvey-helps-hometown-kids-through-hoops/
All of RYF's Programs are FREE to all participants! 
| | | | | | | |
| --- | --- | --- | --- | --- | --- | --- |
| Education | Athletics | Physical Education | Fitness | Economic | Business | Nutrition |