About
About Reconstructing Youth Foundation (RYF)
The Reconstructing Youth Foundation (RYF) is a non-profit, nationally recognized youth organization geared towards providing resources and information essential to assisting in the development of America's youth. Since 2001 RYF has been focused on aiding in youth development and low poverty area development. Children raised in poverty or lower income homes do not have access or accessibility to resources that may change a child's life or outlook on life, but they encounter challenges that seem impossible to overcome as their brains are familiarized with negative behavior or performance. In conjunction, the goal is not only making sure resources are actually available and attainable, but also to prepare the youth for the many challenges and experiences they are sure to encounter, believing and knowing anything is possible. RYF provides knowledgeable services, events, programs, camps, community service, and seminars to usher in individual success. This individual success is complimented with a balance in mental, physical, and social guidance. The core value of the Reconstructing Youth Foundation is to support the community youth as they develop their strengths, skills, and talents using effective outreach, camps, programs, seminars and hands on involvement in their lives.
Low income, at-risk children will typically have both internal and external challenges.
The internal challenges include:
Not believing that there are possibilities of opportunity for advancement
Not having exposure to the skills needed for their identified goals
Not possessing the self-esteem or self-assurance that goals can be obtained.
The external challenges include:
Poverty
Unemployment
Crime and violence
Lack of proper adult supervision
Early exposure toalcohol and drugs
Negative peer pressure
RYF's objectives and goals are to overcome these adversities and challenges.
Mission
We at RYF want to:
Establish a fun, safe, and welcoming environment for children to develop body and mind.
Expose youth to cultural, social, athletic, and academic endeavors that expand their outlooks.
Engage youths to be critical thinkers in their community, family, and school.
Empower youth to be leaders, agents of change, and role-models for their community, family, and school.
Founder (C.E.O.)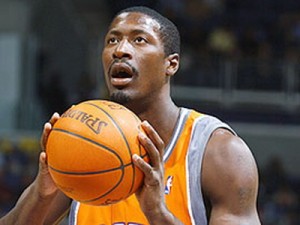 Donnell Harvey is an American professional basketball player. Drafted in the first round he previously played in the National Basketball Association (NBA) for the New Jersey Nets, Denver Nuggets, Dallas Mavericks, Orlando Magic, Atlanta Hawks, and Phoenix Suns.
He attended Randolph-Clay High School in Cuthbert, Georgia where he was the consensus 1999 national high school player of the year. In 1999, he was in the McDonald's All-America Game, was in the USA Today All-USA 1st Team in 1999, and got the Naismith Award as nation's top high school player in 1999.
Harvey accepted an athletic scholarship to attend the University of Florida in Gainesville, Florida, where he played for coach Billy Donovan's Florida Gators men's basketball team during the 1999–2000 season. Harvey averaged 10.2 points, 7.0 rebounds and 1.0 assists per game and was voted to the SEC All-Freshman Team in his only season playing college basketball.
Board Members
Debra Sinquefield – Board Chair

Dr. Ralph Burks – Vice Chair

Dr. Yvonne McCastle  – Secretary

Melisa Archie – Board Member
Videos:
(Some Videos are located below). To view additional videos click on the "VIDEOS" tab under "ABOUT" or the following link http://www.reconstructingyouthfoundation.org/videos/
Video: http://wrbl.com/2016/11/07/harvey-helps-hometown-kids-through-hoops/
Our Facility:

Our Buses: (2 Buses)

Our Food/Delivery Truck: